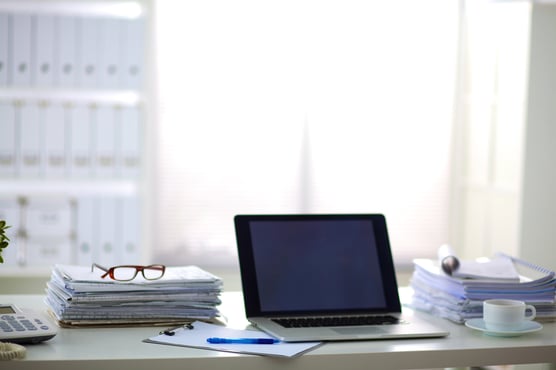 A comprehensive background check provides complete and accurate information about an applicant in order to make informed hiring decisions and mitigate negligent hires. It has become increasingly important to thoroughly background check an applicant to safeguard your organization, employees, and clients as well as to avoid negative publicity or litigation.
What is a comprehensive background check?
A comprehensive background check is a combination of searches which can be broken down into four parts: Identity, Record Searches, Professional Qualifications, & Other Services/Products.
1. Identity
SSN Verification & Address History – verify identity, uncover address history, and reveal alias names.
2. Record Searches
Criminal Record Searches
7 Year Misdemeanor & Felony – records search based on applicant's address history. The standard for a comprehensive background check
County Criminal – direct access courthouse record search. The cornerstone for a comprehensive background check
Statewide Criminal – compliments the county criminal search and can often be specified in industry required compliance.
Verified National Criminal – verified directly at the source.
Verified Enhanced National Criminal – all the power of the National Criminal but includes alias names.
US Federal Criminal – reveals crimes not filed at the county.
International Criminal – worldwide access to criminal records.
National Wants and Warrants – nationwide active warrant search.
National Sex Offender Registry – protection for vulnerable populations
Civil Record Searches
County Civil – claims external to criminal justice system.
US Federal Civil – identifies high-risk candidates.
3. Professional Qualifications
Employment Verification – gain insight into past work performance.
Education Verification – confirm qualifications for employment.
Professional License & Certificate – ensures active and valid license.
Professional & Personal Reference – validate and expand upon employment verification.
4. Other Services & Products as needed/mandated
CAPS Check – required check for agencies licensed by the Colorado Department of Public Health and Environment.
Drug & Alcohol Testing – maintain regulatory compliance.
Titers Blood Test – maintains safety standards in medical institutions.
Medical Registries – uncover sanction, debarment, and restriction for your personnel.
MVR – protect other drivers and your company's reputation.
Credit Reports – insight into an applicant's fiscal responsibility. Please note: this check can only be performed under certain circumstances. A site visit must be conducted prior to running.
Bankruptcy, Liens, & Judgments – verify records not reported in credit checks.
Form I-9 Comply™ - secure online Form I-9 management with E-Verify integration.
Workers Compensation – ensure proper accommodation of current work restrictions. Please note this is a post hire search only.
Choice ReScreen – gain insight into what your employees have been up to.
Adverse Action – stay compliant with our adverse action letter service.
Online Consent Form – reduce compliance vulnerabilities with this complimentary service.
The right combination of these services varies depending on the industry, organization, and position. For instance, hiring for a Director of Finance position requires a more in-depth background check with products such as credit check, executive search, and more. Whereas an administrative assistant position would not require a credit check nor executive search. One quick compliance note: it is ok to run different searches on different positions; however, you must run consistent searches for each candidate applying for one position.
The most comprehensive search includes broad jurisdictions, narrow jurisdictions, searches based on address history, and alias names. Casting a wide net with national and statewide searches is a good starting point. For example, in our Verified National Criminal Record Search, there are over 1,000 sources and 800 million records. However, the quality of information provided varies and it is recommended to supplement with a narrow-scoped search like the County Criminal Record Search which has direct access into county court public records. County criminal searches are the most reliable, accurate, and up-to-date criminal record search available.
The best way to determine which combination of products is right for your industry/organization/position is to consult with one of our dedicated account executives. All Choice Screening employees are trained on FCRA compliance and the nuances of different industries so you can trust in their expertise.
Contact us for more information and to start running comprehensive background checks.
This blog is not all-inclusive. We cannot act as your attorney, so make sure you're consulting with a qualified employment attorney.