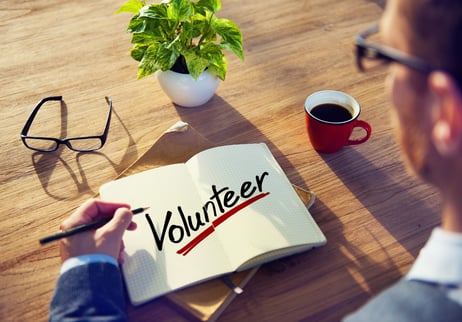 Organizations and non-profits must be aware of their volunteer's background to protect those they serve. Volunteers are often the lifeblood of the organization and effectively help the people and communities you serve. Volunteers can pose a threat to your clients and the organization just as much as a traditional employee. Protect your reputation by performing thorough background screening on all your volunteers.
Volunteer-Specific Searches
The foundation to a comprehensive background check is a broad-scoped criminal background search. The Verified Enhanced National Criminal Search combines SSN validation, address history, alias name search, over 1,000 sources and 800 million criminal records to give you our most powerful broad-scoped search.
It is a best practice to accompany a broad-scoped search with a narrow-scoped search such as the 7 year Misdemeanor and Felony Search. After the applicant's address history is used to determine which jurisdictions will be searched, our researchers access county and/or state court records directly to find and verify criminal history, searching for misdemeanor and felony activity.
Verifications are a key next step for volunteers in essential positions. Gain insight into past work performance with the Employment Verification. Confirm qualifications with the Education Verification or License & Certificate Verification. Go beyond what is disclosed in a resume or interview with the Professional and Personal Reference Check.
Finally add in searches related to their volunteer roles such as: Credit Reports, Drug & Alcohol Testing, or Motor Vehicle Records.
Choice Screening Applicant Self-Pay
Organizations can help their bottom line by asking volunteers to pay for their background check. By utilizing Choice Screening Applicant Self-Pay, your organization can continue to grow without incurring the normal hiring costs.
Choice Screening's Applicant Self-Pay is an effective solution to access compliant and comprehensive background screening without the expense. This service operates like a normal employer-paid background screen by starting with a compliant consent form, except the volunteer pays for the background check through a secure payment portal. The background report is available to you as the prospective employer on the Choice Screening App.
Through Choice Applicant Self Pay, you can control the cost of background checks and ensure you are making informed decisions about your volunteers.
FCRA Compliance
Employers are required to adhere to FCRA Compliance when performing a volunteer background check. Just like in traditional hiring, each volunteer must complete a consent and authorization like our online consent form prior to running the background check. Upon completion of a background check, if you wish to seek adverse action, you must follow the process for that volunteer just as you would an employee.
Choice Screening's in-house Compliance Director reduces compliance vulnerabilities with our compliance support and services offered to all Choice Screening clients.
In conclusion, hiring volunteers create unique challenges for your organization. From budget constraints and making every penny count to stretching every available minute from each staff member and volunteer. Organizations must be aware of their volunteer's background to protect those they serve. Cost effective and comprehensive background screening fills this void and helps you to ensure workplace safety. Give us a call today and start running volunteer background checks.