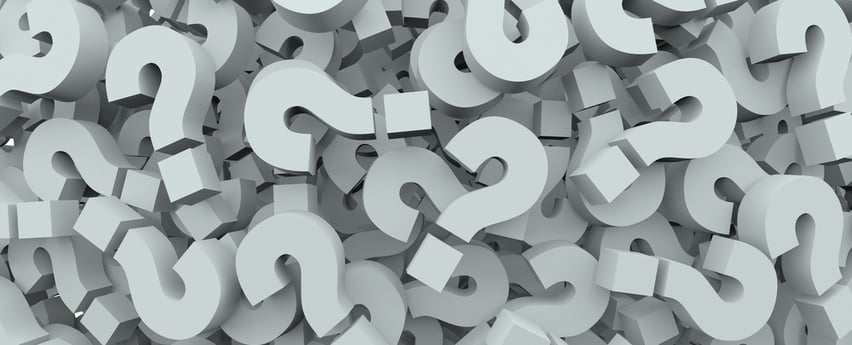 Where do you source your background check information from?
We source background check records from 1,000s of sources globally including local courts, county courts, state courts, federal courts, international courts, and more.
What information does a background check contain?
Background check reports contain a variety of information dependent on which products were searched. A background check may include information about employment, education, criminal history, motor vehicle records, and more. For a full list of Choice Screening's products and services please visit our services page.
How many years back does a background checks search?
The search scope for a background check is determined by jurisdiction of the records. Most background checks have a 7 year search scope. Certain searches such as an education or employment verification do not have a limited search scope.
How long is the turnaround time for background check results?
Turnaround time is dependent on the packages and searches ordered. Typical turnaround times range from same day to 72 hours. You can view real-time status updates on the app. We will notify you immediately upon completion of the background check.
Why did a record not appear?
Records are collected from numerous location and sources. Records not reported may be found in a different product. For instance: not all counties report records to the National Search, thus it is recommended to supplement a Verified National Search with a narrow-scoped search like the County Criminal Record Search which has direct access into county court public records; or US Federal Criminal Search which reveals crimes not filed at the county level.
What are county access fees?
Occasionally there is an additional fee imposed by a county for their county court searches. For instance, Taylor County in Florida has a $20.00 access fee or Hancock County in Illinois has a $5.00 access fee.
How do I cancel a background check?
Please contact our Service Team for assistance: customerservice@choicescreening.com or 1.877.929.7878.
How long can I access a background check?
We will retain your personal data to comply with applicable laws, dispute resolution, and any accounting or reporting requirements.
The nature and sensitivity of the personal data, as well as the potential risk of harm from unauthorized use or disclosure of your personal data is taken into consideration when determining the appropriate retention period.
Please contact our Service Team for assistance: customerservice@choicescreening.com or 1.877.929.7878.
How do I add additional searches to a report?
To add additional services login into the Choice Screening app. Find the report in the history tab, click add to order, and select the products you would like to add.
What additional searches are available?
We have a variety of searches and services available for purchase including: Criminal, Civil, SSN Verification, Credit Checks, Drug & Alcohol Screening, Motor Vehicle Records, Medical Registry, Rental History, and Resume and Professional Verifications. Visit Background Screening Services for a full list of verifications, searches, and post hire services.
Does a credit check affect credit score?
The TransUnion Credit Check Choice Screening provides is a soft hit and will not affect credit scores.
I believe the background check is inaccurate or incomplete. What should I do?
When you believe a report contains information that is inaccurate or incomplete, you have the right to dispute the information reported. Check out our Dispute Process or initiate a Dispute now.
What is E-Verify & Form I-9
Every employer is required to obtain a Form I-9 for each new hire in order to determine their eligibility for employment in the United States.
E-Verify is an online employment eligibility verification system managed by USCIS (US Citizenship and Immigration Services). Federal and state government contractors and sub-contractors, as well as some states require employers to use E-Verify.
Choice Screening's Form I-9 Comply™ is a secure, online Form I-9 management with E-Verify integration. It is fully compliant, easy-to-use, and helps to mitigate errors and omissions.
Do you have a security and privacy policy?
Yes, you can view our privacy policy here: Choice Screening's Security and Privacy Policy
For a quick glance at our security standards view our fact sheet here: Choice Screening's Security Policies & Standards
How do you protect PII (Personally Identifiable Information)?
Information and data security is of the upmost priority to us. Our Security Team has developed procedures to protect data security including: encryption, secure server back-up, electronic access control, physical security, limited access to PII, record destruction, and strict password policies.
What is the FCRA?
The FCRA is the Fair Credit Reporting Act established by the Federal Trade Commission (FTC) which governs Consumer Reporting Agencies like Choice Screening and gives rights to the individual whose background screening is being ran. Visit the FTC's website for more information on FCRA.
Where can I find a summary of rights under the FCRA?
The summary of rights under the Fair Credit Reporting Act can be found here.
What are my compliance obligations when performing a background check?
Choice Screening is bound by the fluctuating regulations as required by not only the FCRA but by federal, state, and local directives. You as an employer are also subject to a myriad of laws and requirements including Online Consent Form, Adverse Action and more.
How long has Choice Screening been in business?
We have been in business since 2005 and employ a skilled and experienced team of employees who are committed to delivering accurate and timely background checks with a customized experience, through a state of the art platform.
Is Choice Screening Accredited?
In July, 2019, PBSA Background Screening Credentialing council (BSCC) awarded Choice Screening with an Accreditation for high industry standards in compliance, background screening, client education, data security, professionalism and more.
What is Choice Screening's accuracy rate?
Choice Screening boasts a 99.99% accuracy rate in background screening. We are proud to provide accurate and quality information across all of our products due to a multi-faceted approach.
Is Choice Screening integrated with any Applicant Tracking Systems?
Choice Screening is proud to integrate and partner with several industry-leading ATS and HRIS, including: Avionte, BountyJobs, Bullhorn, Cornerstone, Greenhouse, iCIMS, JazzHR, Jobvite, and NEOGOV.
Do I have a dedicated account representative?
A dedicated account advisor is assigned to your company who will customize your background checks and set up your account. You will also have access to our experienced service team. We pride ourselves on timely service and will address your request within the same day you inquired. We never outsource service and can always be reached via phone or email.
For instant service, we can be reached at 1.877.929.7878, online, or service@choicescreening.com
How do you update clients regarding legal or industry changes and news?
Background Screening Regulations and FCRA Compliance changes are monitored by our Director of Compliance. Pertinent law changes are announced on our blog, email, and social media (Facebook, LinkedIn, and Twitter).
Where is Choice Screening located?
Choice Screening HQ is in the Denver Tech Center:
8668 Concord Center Drive
Englewood, CO 80112
About Choice Screening
Choice Screening is an industry leading background screening provider of pre-employment background checks, Drug, Alcohol, and Medical Screening, Professional Verifications, Driving Records, Credit Reports, Rental History, as well as many post hire services such as Form I-9 Comply™, Workers Compensation, and Choice ReScreen. Choice Screening prides itself on client education and providing an accurate scope of this highly regulated industry. We are not only focused on remaining compliant, but provide the necessary hiring solutions to help our clients achieve their goals.