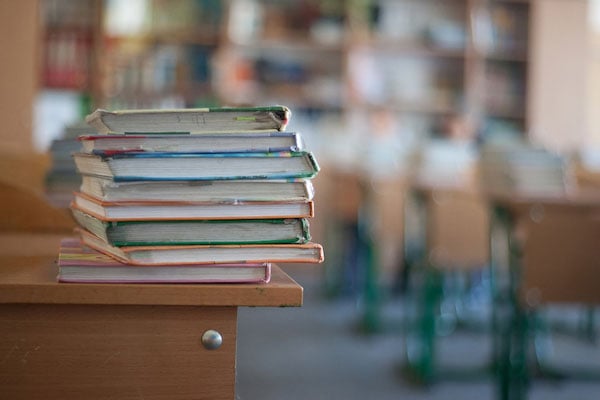 Running a background screen on current employees is just as valuable as running them on new hires. This important issue is brought to light when NY City lets go of 245 current Pre-K employees in August of 2014.
At the end of the 2014 Summer Break, 3,000 Pre-K employees in New York City submitted fingerprints to be run through the FBI database and NY State criminal records. Of those screened, 245 did not return to work as a result of their criminal records. Meaning, just over 8% of Pre-K employees were let go…
Some questions come to mind that are relevant to everyone: How long has it been since your employees were initially screened? Have all employees been through a background screen or just some? When is it appropriate to run a background screen on current employees and what should be run?
Not a matter of if but when!
If you have employees (yup, that broad) you should run a background check on them periodically. It's good to know what they've been up to and avoid compromising the safety of your employees, other people on the road, students, patients, and everyone that might interact with them.
A clearly communicated screening policy will be better received, especially when everyone in the organization is subject to the same requirements. Remember, this is to ensure their safety as well as make sure everything is taken into account for continued employment (such as actually receiving an MBA versus missing a few credits… aka error of omission, David).
Structuring your policy
Take into account factors that are relevant to your industry, the position and your company itself, and start building a framework.
What is the vulnerability of those your employees interact with – Adults? Elderly? Children? Patients? Unsupervised entry into homes?

How often and when could something happen that would affect your decision whether or not you can keep the person employed? For example, school employees have three months of freedom in the summer…
What is relevant? Sex Offender Registry, criminal records, civil litigation, educational achievement, professional license status?
What was considered for newly hired employees in this position; from this what could have changed?
Some suggestions – including but not limited to:
Anything that could have changed between the first background screens and now should be considered for current employees – don't waste money on more, but remain diligent and strategic with your inclusions. Weigh your options about going beyond industry standards and regulations. How do these relate to your company?
| | | | | |
| --- | --- | --- | --- | --- |
| INDUSTRY | | FREQUENCY | | SERVICES |
| Staffing | | Before every new assignment or at regular intervals for long-term assignments | | General background services, such as criminal history based on residence and assignment locations, and MVR in case their assignment requires driving |
| Trucking & Transportation | | Regularly (may be DOT regulated) and after accidents/incidents | | MVR, Drug/alcohol testing (DOT-mandated panel), criminal records, and license verification |
| (maintenance, aids, educators, volunteers & admin) | | Regularly – especially after summer break or as regulated by DOE | | Sex Offender Registry, criminal history, anything else relevant to the position and safety of our children. |
| Construction | | Regularly, before assignment of independent contractors and after accidents/incidents at the workplace | | MVR, Drug/alcohol testing, criminal records, and relevant license verification |
High Profile = Higher Up
In A Complete Background Screening Program: The Re-Screen, published in July '14, we discussed ways to approach screening current employees: catchup, promotion, transfer and random. We can now add a new one to the list of high profile resume fibbers: Wal-Mart's former VP of Communications, David Tovar. He left on what appears to be good terms, but left, nonetheless after an error of omission regarding his college education lacking a few credits… whoops!
High profile firings for past indiscretions or errors of omission at the executive level grabs our attention. But, why wasn't it caught sooner? Executives (new and current) should not be excluded from background screening. Their inclusion not only presents a unified front for a newly implemented current employee backgrounds screening program, but also is very important for the integrity of your business. Here's another - look up Rick Crabtree Embezzlement: alleged embezzlement of $3M from an Arizona hospital before retaining a position as Associate COO of Finance in Denver.
Due diligence…
…includes background screening current employees. Consider a variety of factors, get buy-in and support from across the organization, and set up processes that avoids your company (or school system) making the news. Our schools see value in it. The DOT has regulation to require it. Every industry and company can benefit from it!
Are you ready to discuss options for screening your current employees? Choice Screening's Account Executives work hard to get you set up with the right solution!
Connect with us on LinkedIn, Facebook and Twitter for updates and industry relevant information!