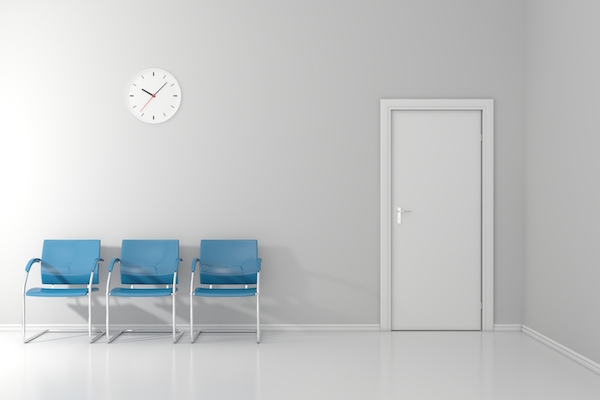 The background check industry is complicated, at times difficult to navigate, and ever-changing. As a Consumer Reporting Agency (CRA) we strictly follow compliance guidelines and regulations as dictated by the FCRA (Fair Credit Reporting Act) as well as other government entities. We love helping organizations pilot our complex industry and provide the solutions for success! There are a few things to keep in mind, in order to make your hiring process even simpler!
Appreciate the Benefits of a Comprehensive Background Check
According to a SHRM Human Capital Benchmarking Survey $4,129 is the average cost per hire, and it takes 42 days on average to fill an open position. Another noteworthy statistic is that 46% of new hires fail within 18 months and 81% of new hires are a disappointment to employers according to an interview expert.
Investing an additional 15% into thorough background screening, can lead to a significant decrease in turnover and an overall cost savings for your organization. It is not enough to run the minimum. A comprehensive background check with a thorough examination into the applicant, will save you time and money in the long run.
Inform Your Applicant
The most important part of a background check is to have complete and accurate personal identifiers for the applicant. Nothing can delay a background check quicker than inaccurate or incomplete information. There are a few simple and quick steps you can take to ensure a smoother background check, thus decreasing your turnaround time.
Inform your applicant the online consent form has been emailed to them.

Request your applicant complete the online consent form as soon as possible.

Inform your applicant that accuracy and thoroughness is important.

Ask your applicant to gather information needed on the consent form, such as: driver's license number, accurate contact information for references, professional license number, full list of addresses in the last 7 years, all alias names, etc
Remember to Background Check the Position, Not the Individual
Per the EEOC, you cannot screen an applicant based on age, disability, sex, race, national origin, color, religion, or genetic information. For example, if you screen older applicants, but choose not to screen younger applicants, this would be considered age discrimination.
The same goes for the types of products you are running in the background check. You must run the exact same products for all candidates applying for one position. Let's say a minor and an older adult are both applying for the same position, you must search the exact same products on each candidate.
It is ok to utilize different packages for the various positions within your company. You may run Criminal Records, Education Verification and Employment Verification on a candidate applying for a HR Generalist. You may run a different package for a candidate applying for Chief Financial Officer, such as: Criminal Records, Civil Records, Federal Criminal Records, Executive Screen, Education Verification, Employment Verification, and Credit Check.
Don't Forget Adverse Action Process
Whenever an employer uses a background check to make a decision that is not in favor of the applicant, the employer is taking Adverse Action and must follow certain rules to maintain compliance.
Please note: depending on where you operate or where your applicant resides, you may be required to meet local Adverse Action regulation, such as the New York City Fair Chance Act Notice. Local laws may require employers to make a conditional offer of employment before conducting a background check, which you will need to factor into your Adverse Action Policy.
Understand Your Pain Points
Your organization's background check pain points could include lengthy wait times for customer service requests, slow turnaround times, or a low accuracy rate. Accordingly, your goals should comprise of: same day customer service responses, 24-72 hour turnaround times, and 99% or better accuracy rate. You should evaluate your background check provider to ensure criteria is being met such as: proven ability to consistently meet needs, turnaround times, pricing structure, and technology/infrastructure limits.
Select a Better CRA
Selecting a background screening company can be difficult process. By selecting an industry leading CRA like Choice Screening you can benefit with budget friendly background checks, FCRA compliance services, time saving solutions, ATS partnerships, exceptional service, and more.
Choice Screening is accredited by the Professional Background Screening Association. To maintain accreditation, Choice Screening passes regular rigorous onsite audits, examining policy and procedure in six critical areas: consumer protection, legal compliance, client education, product standards, service standards, and general business practices.
As part of any good hiring strategy, partner with a background screening provider you can trust, stay informed, and don't forget to consult legal counsel. Please note: this blog is not all-encompassing and is not meant to provide legal advice.