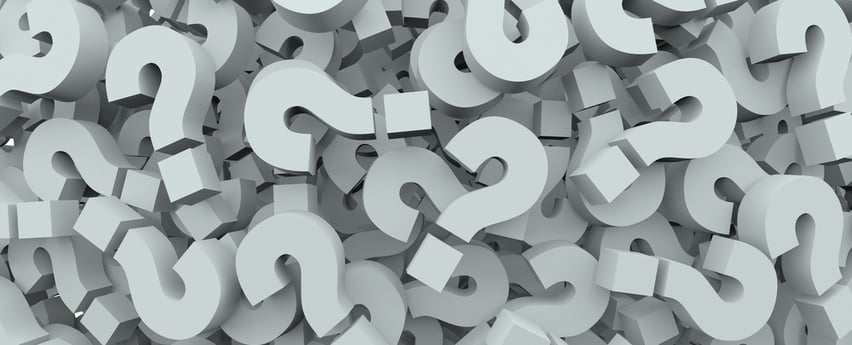 Why Background Check?
Background Checks are an integral part of the hiring process because your candidate will have a significant impact on your business. Good or Bad. Background Screening helps fill the gaps between the resume, the interview, and the applicant's history.
Choice Screening takes background screening seriously. From our own adherence to the FCRA, to creating services to make compliance easier on clients, to training and educating our clients on the nuances of the background industry. Are you ready to experience the Choice Difference?
How Long Does a Background Check Take?
Each background check requested will be returned within a timely manner. Usually within 24-72 hours depending on the searches requested. Real-time status updates are view-able on the Choice Screening app under the applicant's report. An estimated day/time of completion can be obtained by contacting our service staff.
What is the Scope of a Background Check?
A compliant and comprehensive background check will contain a search scope of 7 years and observe the difference between a conviction and a non-conviction. Why 7 years?
What Products are in a Background Check?
Choice Screening's background checks are customizable. Our dedicated account advisors will work with you to create a package which meets your needs. Choice Screening has over 30 products and services for you to choose from!
How Do I Order Background Check?
Choice Screening owns and operates its own proprietary software called the Choice Screening App. The app is used when ordering background screening, viewing results and more.
Are Database Searches Verified?
Choice Screening's multi-jurisdictional database searches: Verified Enhanced National Criminal Search and Verified National Criminal Search are researcher-verified directly at the source prior to reporting. [We do not report public database information without verifying it with the jurisdiction that maintains the official record.]
What is Choice Screening's Accuracy Rate?
Choice Screening boasts a 99.99% accuracy rate in background screening. We are proud to provide accurate and quality information across all of our products. We have a multi-faceted approach to ensure accuracy and quality in the information we provide.
Are There Any Additional Fees When Running a Background Check?
There are a few court-appointed access fees in some Counties, States, and MVRs. For a full list please contact us.
Is Choice Screening Integrated with an Applicant Tracking System (ATS) or Human Resources Information System (HRIS)?
Choice Screening is proud to integrate and partner with several industry-leading ATS and HRIS, including: Avionte, BountyJobs, Bullhorn, Cornerstone, Greenhouse, iCIMS, JazzHR, Jobvite, and NEOGOV.
What Are The Employer Obligations Under the FCRA (Fair Credit Reporting Act)?
Choice Screening is bound by the fluctuating regulations as required by not only the FCRA but by federal, state, and local directives. You as an employer are also subject to a myriad of laws and requirements including Online Consent Form, Adverse Action and more.
How Do You Update Your Clients Regarding Legal/Industry Changes?
Background Screening Regulations and FCRA Compliance changes are monitored by our Director of Compliance. Pertinent law changes are announced on our blog, email, and social media (Facebook, LinkedIn, and Twitter).
What Safeguards Do You Have in Place in Order to Protect PII?
Our Security Team has developed procedures to protect data security including: encryption, secure server back-up, electronic access control, physical security, limited access to PII, record destruction, and strict password policies. Click for Choice Screening's Security Policies & Standards. Click for Choice Screening's Security and Privacy Policy.
Is Choice Screening NAPBS Accredited?
Yes, Choice Screening is formally recognized as BSCC-Accredited through the National Association of Professional Background Screeners (NAPBS).
Where is Choice Screening Located?
Choice Screening HQ is in the Denver Tech Center
8668 Concord Center Drive
Englewood, CO 80112
What are Choice Screening's Hours of Operation?
Each department of Choice Screening is staffed in such a way that we are available for each time zone in continental United States. 9am to 8pm EST.
Do I Have a Dedicated Customer Service Representative?
A dedicated account advisor is assigned to your company who will customize your background checks and set up your account. You will also have access to our experienced service team. We pride ourselves on timely service, and will address your request within the same day you inquired. We never outsource service and can always be reached via phone or email.
For instant service, we can be reached at 1.877.929.7878, online, or service@choicescreening.com
How Long Have You Been in Business?
We have been in business since 2005 and employ a skilled and experienced team of employees who are committed to delivering accurate and timely background checks with a customized experience, through a state of the art platform.
About Choice Screening:
Choice Screening is an industry leading background screening provider of pre-employment background checks, Drug, Alcohol, and Medical Screening, Professional Verifications, Driving Records, Credit Reports, Rental History, as well as many post hire services such as Form I-9 Comply™, Workers Compensation, and Choice ReScreen. Choice Screening prides itself on client education and providing an accurate scope of this highly regulated industry. We are not only focused on remaining compliant, but provide the necessary hiring solutions to help our clients achieve their goals.