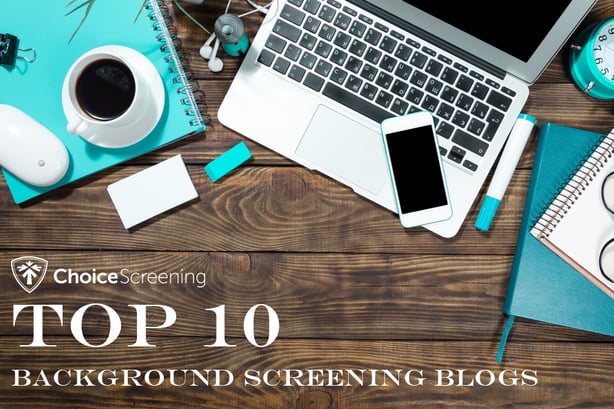 2019 was a great year for Choice Screening. A Year of recognition, development, and education, of new laws and regulations, and of course, many informative background screening blogs. We've complied the 10 best so you can review and prepare your organization for better hiring practices in 2020!
Property Management Background Screening
In the highly competitive housing market, you need someone you can trust for reliable information that is fast, keeps you compliant, and on budget. We provide reliable, comprehensive, and compliant services to landlords and property managers, helping you make informed decisions in a timely manner.
Background Screening's Role in Mergers & Acquisitions
What have your employees been up to lately? A merger is a great opportunity to gain insight from the original background check. Verify newly earned credentials, ensure a safe working environment, and more.
California Background Check Law Review
In recent years California has made major changes to the way employers can use applicant information, specifically the timing of which that information is used. Now, a year out from the ban-the-box law and salary history bans, we thought it would be a good time to review the laws governing your hiring practices and specifically background checks.
New York Increases Criminal History Search Access Fee
On April 1, 2019, the NY Assembly passed their 2019-2020 budget which includes an increase in Office of Court Administration Criminal History Search Fees.
Background Screening: Frequently Asked Questions
These are some of the most common questions about Background Screening and Choice Screening. If your question was not answered, please contact us directly.
Tips for Auditing Your Background Screening Program
It is considered a best practice to periodically audit your background screening program. We've complied pro tips to help you through the process.
The Most Common Background Check
Pre-employment background checks and criminal record checks are the most common type of background screening. Learn why!
Background Screening and Applicant Tracking System Integrations
Choice Screening offers a background screening API which integrates with your preferred Applicant Tracking System.
Choice Screening Achieves Background Screening Credentialing Council Accreditation
Professional Background Screening Association (PBSA) Background Screening Credentialing Council (BSCC) announced that Choice Screening will now be formally recognized as BSCC-Accredited.
Common Background Screening Misconceptions
The background screening industry is confusing, open for interpretation, and misleading. We've debunked a few common background screening misconceptions.
We hope you've enjoyed the blogs of 2019. Be sure to subscribe to our blog and stay informed in the New Year!