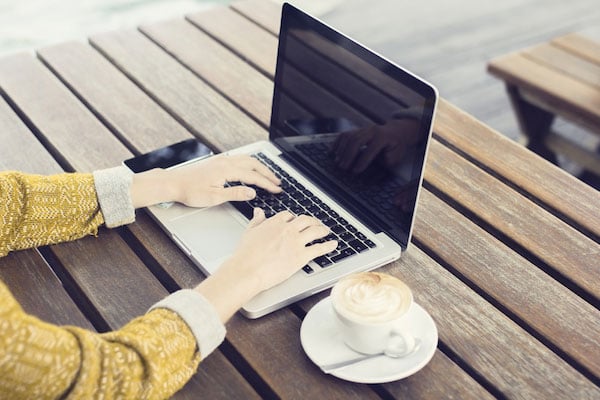 Does the online, eCommerce movement mean the end of retail jobs?
Not in the least! Who is going to process, fill and ship the orders? Who will take customer service calls – complaints and compliments – when volume escalates… online questions are handled by call centers if the brick and mortar store isn't close by or doesn't even exist!
Even with a shift in the purchasing channel, job seekers are not at a loss. What savvy retailers have realized is that competition won't be what it was… Online shoppers don't have to find parking at the mall, let alone fight the crowds, the week before Christmas. If they want to shop somewhere else – they just type in another website.
Especially without the benefit of face to face interaction, hiring the right person who will represent your brand with integrity and leave a positive impression on the customer is of vital importance to keep the buyer engaged!
How can you make an actual impact on hiring the right employee? Running a comprehensive background check, of course!
Background Screening Reveals Character, a key for online retailers
Common services such as criminal record checks have obvious implication in the hiring process – such as identify individuals with a higher probability of internal theft. Let's face it, the customer doesn't care if the employee had a criminal background, but you do. However, they do care about accuracy, speed, charisma, and a perpetual positive attitude (i.e. you're my first call of the day and I'm so happy to talk to you about being with us). You can better identify these characteristics through professional references and employment verifications.
Hiring Where Customer Satisfaction Starts
Let's start with the people that are unseen and unmet but could have the greatest impact on customer satisfaction – employees dealing with the purchase. The ability to quickly, accurately and carefully fill orders, effectively schedule and route trucks makes the difference between receiving an undamaged, correct package on time… or not.
Asking previous employers about the employee's approach to work, problem solving ability, reaction to pressure and erratic instances of high demand can provide insight even if the employee hasn't worked in shipping before. Similarly, logistics and scheduling requires a keen eye for accuracy, ability to stay organized as well as prioritize competing demands of seemingly equal importance. Again, employment verifications as well as professional reference insights can help identify individuals likely to excel.
Customer Service – The Voice of the Company
When something goes wrong in shipping (or anywhere else, really) another vital important role is Customer Service. Retailers LOVE getting complements, but those are easy to handle. Complaints, on the other hand, come at a pivotal time in the retailer's relationship with the customer. Depending on how the complaint is managed, the customer's word of mouth will either advocate or shun.
Finding Customer Service agents and managers who possess the soft characteristics, those not related to criminal history and need to be discovered during the interview, are reaffirmed by employment verifications and professional references. Any candidate being considered for hire have successfully shed themselves in the best light, but is that how they actually conduct themselves in the workplace?
Confirming salary, dates of employment and reason for leaving helps determine the honesty of an individual. However, their character can only be verified by talking to those who worked with them directly. Even though candidates will provide professional references they think will most benefit them, it becomes eerily apparent when what they want the reference to say and what the reference actually thinks differs!
Hiring for What Matters Most to the Customer
Of the many roles online retailers need to fill, these are just two. Online retailers can't only cater to customers looking for a good deal any longer. The customer has evolved to expect exceptional service, similar to what they used to get at the store. An increasing number of shoppers read reviews of the retailer, not just the product. Even inexpensive purchases leave customers with the expectation that the order will be right and returns and complaints will be handled with courtesy and ease – inability to achieve this makes the few dollars saved irrelevant to most shoppers.
Smart retailers will effectively use background screening to make successful hiring decisions where it matters most to the customer! The extra effort up front can turn plain old Zappos into I LOVE AND WILL NEVER SHOP ANYWHERE BUT ZAPPOS!!!
What's your plan to hire the best employees who will delight your customers? Contact Choice Screening to learn more!