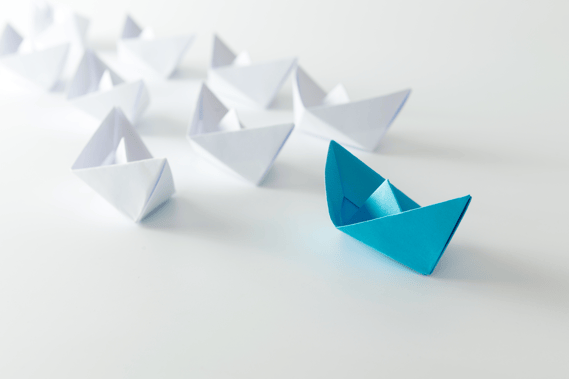 2021 is set to bring new hiring challenges and trends for organizations. In 2020, temporary court closures crippled the industry for some time, and organizations used conditional hiring or altered their policies to continue hiring. Now, as we enter a post pandemic time, most of the 3,000+ county jurisdictions are reopening or have plans for reopening, and background check turnaround times are slowly getting back to normal. Let's explore trends and best practices to expect in 2021.
Hiring Automation
If you are not working with a background screening integration, you are probably spending too much time hiring each applicant. Background check integration users can initiate, track, view, and follow up on background check reports through seamless, single sign-on integrations. Therefore, streamlining the onboarding process by eliminating the need for multiple platforms or duplicate data entry. A background screening partner like Choice Screening who has multiple applicant tracking system integrations will allow you flexibility for future growth and development. Are you ready to create a more streamlined hiring process with one of our seamless ATS integrations?
Continuous Monitoring
Most information about an applicant turned employee does not change after they are hired… except for key parts of the background screen. After the first day of work, an employee can commit a crime, lie about a master's degree, get a DUI or engage in other activity that would disqualify them from continued employment, promotion, or transfer. Choice ReScreen is a post-hire background screening service that helps you gain powerful insight after the initial job offer.
Although some information from the original background screen will not change, such as a past employment verification, other information may. This could put other employees, patrons, and your business at risk. With Choice ReScreen you can maintain driver compliance, adhere to medical credentialing requirements, ensure a safe working environment, verify newly earned credentials before a promotion or transfer, and perform intermittent or random ReScreen of current employees.
Turnaround Time and Accuracy
In this post pandemic era, more and more organizations require quick background checks to help accelerate time to hire. Turnaround times and excellent customer service are directly linked to each other. Which is why customer service is our top priority at Choice Screening. Our clients always talk to a human when they need assistance – no phone trees to go through, no virtual gatekeepers, and no robots! We do not outsource any of our customer service options, giving you access to a live, US-based, and FRCA-certified team member. Your time is valuable to us, which is why our average phone wait time is less than 30 seconds!
But if that's not enough, Choice Screening background checks turnaround time is 24-72 hours and most criminal results are returned within 1 hour. We also have direct integrations with state DMV databases across the county, enabling instant MVR results in most cases.
Are you waiting on a drug test to come back from MRO, or a call-back from a verification? Each search in the background check is reported upon completion and can be viewed in the report real-time. You do not have to wait until each search is completed to view the report! An estimated day/time of completion can also be obtained by calling or emailing our team.
Without an accurate depiction of an applicant, your organization can be at risk for: negligent hiring, increased attrition, bad hires, and endangering your current employees. Therefore, accuracy matters, and Choice Screening's accuracy rate is 99.99%!
Did you know? Choice Screening is accredited by the Professional Background Screening Association. To maintain accreditation, Choice Screening passes regular rigorous onsite audits, examining policy and procedure in six critical areas: consumer protection, legal compliance, client education, product standards, service standards, and general business practices.
Comprehensive Background Checks
The National Criminal Database Record Search is the most common background check that employers run on their applicants. Did you know Choice Screening's multi-jurisdictional database searches: Verified Enhanced National Criminal Search and Verified National Criminal Search are researcher-verified directly at the source prior to reporting, thus providing organizations with an exceptionally accurate search
Statewide/County/Regional/Local Background Checks are the second most common background check that organizations use. Choice Screening's 7 Year Misdemeanor and Felony Search takes the guess work out of background checks. It is the standard for a comprehensive background check because it focuses specifically on the applicant's jurisdictions of residence.
But regardless of these popular background checks, comprehensive criminal background screening remains one of the most important tools to preventing negligent hiring and the costs associated with it.
The most comprehensive criminal background screening includes broad and narrow jurisdiction searches, are based on address history, and include an alias name search. It also adheres to local and federal compliance regulations, includes customized searches for the job position as well as the industry. By investing an additional 10% into thorough background screening, you will see 22% decrease in turnover and a 34% savings in hiring/training costs. Choice Screening does not just hand you a bunch of services in a package and send you on your way. A consultative approach is taken to help you select the best background screening options, giving you confidence that you are getting the information you need all within your budget.
Compliance
You may already be a FCRA (Fair Credit Report Act) expert and familiar with the requirements like consent form, adverse action, disputes, and more. But there are new and noteworthy trends continuing gaining momentum in 2021; Ban the Box and Salary History Ban being the most significant.
Ban the Box is an employment law which many states and jurisdictions have been adopting over recent years. Ban the Box varies by state and dictates at what point in the hiring process, inquiries on an applicant's criminal background can be made. This can include prohibiting the "box" on a job application which asks whether the applicant has been convicted of a crime, or not using criminal conviction history of a potential applicant until a conditional offer of employment has been presented to the applicant. Over 35 states and hundreds of local municipalities have already instituted ban-the-box. Jurisdictions participating in ban the box changes on a regular basis. Check with local legislation prior to running a background check.
It can be extremely arduous to stay current on new employment laws and regulations. Here at Choice Screening, we do the hard work for you and aim to keep you educated on these unpredictable legislation changes. Among the many changes, Salary History Bans are gaining traction and popularity. Salary History Ban prohibits employers from asking prospective employees for salary history information. Salary history information can include both benefits and/or compensation. Check local jurisdictions for salary history ban legislation.
2021 is bringing along new challenges, and exciting opportunities. Stay informed, and keep up with the trends by following us on Twitter, LinkedIn, and subscribing to our blog.
One final note - it is important to realize this blog is not all encompassing… We cannot act as your attorney or give you legal advice so make sure you are working with a qualified employment attorney. We can, however, talk to you about your background screens and help identify some vulnerabilities as well as take a look at your searches – maybe there's room to improve! If you would like a further in-depth conversation about your background checks, contact us!