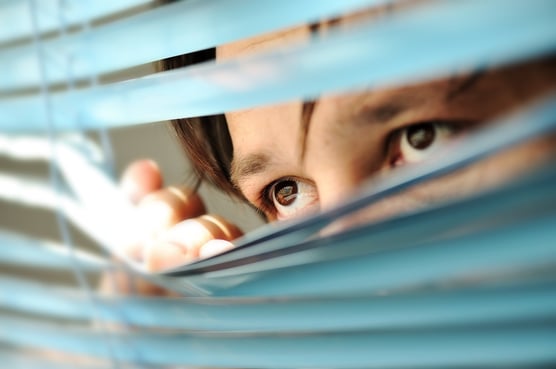 If you are not already running The National Sex Offender Search, you should start. It is our responsibility as employers to ensure the safety of our employees. The national sex offender search needs to be a standard part of your screening process. Here is some valuable information on the sex offender registry program.
Lychner Act
Pamela Lychner, a Trans World Flight attendant and Houston real estate agent was involved in a sexual assault that inspired her into becoming an advocate for victims' rights. Pam was fundamental in not only lobbying for a bill to register sexual offenders but she also was instrumental in the composing of the bill which was inevitably named after her.
The Pam Lychner Sexual Offender Tracking and Identification Act of 1996 established a database in order to track and register criminals convicted of a sexually violent offense or sexually violent predators. Not only is initial registration required (which includes address, current photo and fingerprints) but re-registration is required upon moving or relocating. Failure to register is a punishable criminal offense.
Megan's Law
Megan's Law, which originated in California, was named after Megan Kanka who was murdered by a neighbor, and sexual offender. The Kanka Family advocated to the Department of Justice (DOJ) to notify the public regarding sexual offender's locations. Megan's Law was enacted in 1996 and requires the department of justice to inform communities regarding registered sex offenders. The law also gives the authority to local law enforcement to warn citizens when there is a potential threat. Today, each U.S. state has instituted some form of Megan's Law.
Why Is This Important?
Medical Professions, Schools, Nursing Homes, Daycare Centers, Youth Sports Leagues, and Youth Organizations are just a few examples of industries providing care or are working with vulnerable individuals. It is an employer's responsibility to protect their employees and clientele from sexual offenders by being informed regarding who they are hiring.
The National Sex Offender Registry Search
The National Sex Offender Registry provides information on sexual misconduct crimes which require sex offender registration. The search includes the most up-to-date information from all 50 states, District of Colombia, and Guam and Sexual Predator lists. This search is particularly suitable for individuals working with susceptible individuals.
Choice Screening's comprehensive sex offender registry search is crucial to any background screening program and is frequently a requirement in certain industries. The National Sex Offender Registry can not only be used as a stand-alone product, but can also be part of a comprehensive background check which may include searches like the Verified Enhanced National Criminal, County Criminal, or Medical Registry.
Choice Screening is committed to supporting your obligation to keep your employees and customers protected by offering this essential search. Contact Us to find out more and to get started today!