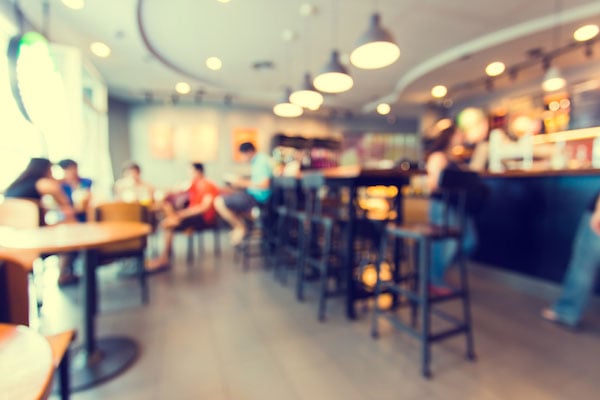 For those of us who hire seasonal employees, we're getting into one of two modes at the office: (1) Slow time to catch up on a few things, or (2) TOTAL & UTTER INSANITY!
If you relate to No. 2, you're already gearing up to hire your seasonal staff, reviewing applications, setting interviews and rushing to train just in time to wave goodbye before the end of a quarter. Because of the routine-feeling, mega fast bulk onboard (i.e. jump in salary expense… next week!) and short-term employment of seasonal hires, it's easy to forgo your rigorous pre-employment background checks.
But wait! Don't these seasonal employees have access to the same funds, merchandise and sensitive information as the rest of your employees? And, likely with less oversight because of the above mentioned total and utter insanity?!!
Don't Hire The Grinch Who Stole Christmas…
This time of year, more than any other, we look for the good in people. We're filled with the season's cheer, we're insane busy, or other priorities gain our attention like how we're going to manage our time off. Whatever the reason, when our attention is in a million places at once, risk of malicious loss is at its greatest. Furthermore, you could end up hiring a lawyer because of a negligent hire or to prosecute internal theft.
Avoid hiring that Grinch:
Decide run a comprehensive background screen on your seasonal employees.
Contact Choice Screening so we're prepared for your spike.

Discuss new services to save time – initiate the check with our FREE Online Consent Form and use Form I-9 ComplyTM once they're hired.

Make sure you're aware of any laws and regulation changes earlier in the year.

Submit your background screens in the beginning of the week whenever possible to avoid pre-weekend rush at the courts.
Time to Rhyme
How easy it was in years of past
When seasonal thoughts would begin at last
Not in July or August, I say
But when the snow began to fly… and stay!
Find the right one, your seasonal star
Shooting to the top – departure not too far
Find the best to end the year
Or maybe it's tax season you're hiring here! (Wait! No one told me it keeps going?!)
Whatever the case, it's important to do
Everything to protect me and you.
Interview! Background Check! Hire and Train!
Do it right! Don't go insane!
Choice Screening is prepared to help you maintain your high pre-employment background screening standards throughout the year. Talk to Choice before it's here!