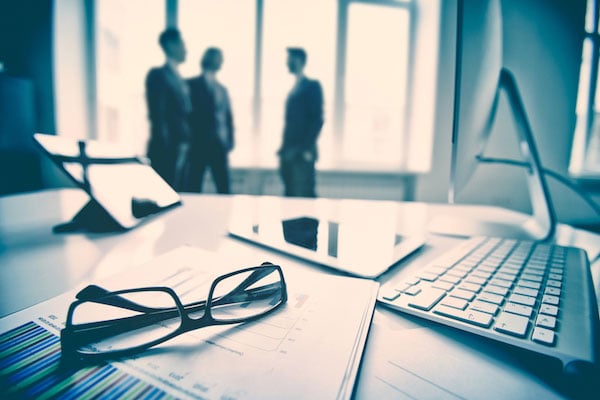 Are you a New York City employer? If so, you have some important updates for your hiring practices.
On September 3, 2015, the New York City Fair Chance Act took effect. This act delays employers from inquiring about criminal record history until after a conditional offer of employment has been made. Additionally, the Stop Credit Discrimination in Employment Act was signed on May 6, 2015, a law that restricts employers from using credit report, history and/or score for employment purposes unless use of such a report is required by state or federal law. There are exceptions, for example positions with regular access to trade secrets or access to assets of $10,000 plus.
Laws such as these are in response to the growing attention toward the disparate impact of criminal records and credit history on protected classes, primarily minorities. Similar legislation has been sweeping the US and requires the attention of employers regarding their hiring and employment practices where background screening is concerned.
Where to direct your attention
When considering your HR policy, please contact your attorney to ensure your policy follows the specific laws for your area. While the plaintiff attorneys are giving heightened attention to the lucrative business of FCRA violation claims and the EEOC is actively pursuing discrimination claims on the use of background screening, employers are under intense scrutiny and pressure to get it right.
The Application and Consent Form: The "Box" referenced in "Ban the Box" specifically refers to the section that asks a candidate to disclose his or her criminal records. This is typically presented early in the interview process either on the application for employment or sometimes on the consent form; often before the applicant is even met in person. Where Ban the Box is law, employers are restricted in making such an inquiry until later in the interview process or until after a conditional offer for employment has been made, depending on the law. To remain compliant, familiarize yourself with your local laws and review your consent forms and applications now and in regular intervals.
Hiring Policy/Practice: Attention to internal hiring policies and practices is important in order to remain compliant with these laws. Determine where and when credit reports and criminal history will be used in employment decisions. Take into account position requirements, industry regulation, organizational requirements and laws (local and federal) and any other factors that impact how your Human Resources should hire, promote and transfer employees – adjust accordingly. Do not overlook updates to written policies and job posts as well as training policies and administer new training sessions as needed.
Other important questions may include:
Do we hire from outside the reach of our local laws? Should we take any other laws into consideration?
Are all state-required forms properly distributed and adhered to, such as Article 23-A in New York?
If we're restricting the use of criminal and credit history in response to these laws, where and when should we use this information?
Is the rest of our Consent Form language and usage compliant (erroneous information omitted, stand alone document, etc.)?
Do we need to review any other policies, such as Adverse Action, executive background screening and E-Verify compliance?
In Conclusion...
As mentioned above, consult professional legal advice to ensure your policies, documents, training and practices are in compliance with the FCRA, state, and local laws. As laws such as New York City's Fair Chance Act become increasingly prevalent, staying ahead of the game will include both an experienced employment attorney and a well-versed consumer reporting agency, like Choice Screening. When the law effects your business practices, our experience can help you navigate the new terrain.
What has been your biggest challenge with Ban the Box legislation, such as the Fair Chance Act in New York? Leave a comment!
Choice Screening is available to discuss this and any background check questions you may have!