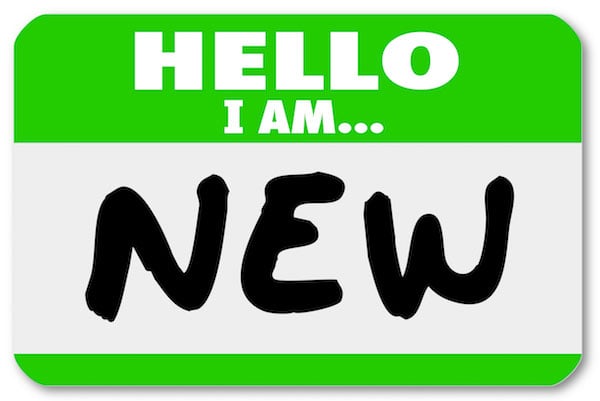 Have you ever submitted a background request and noticed a typo afterward? What did you do? Do you know what information might have been affected as a result?
The applicant's name is the first item you enter on your search request and one of the most important. Simple entry errors – Jon instead of Jonathan, Thomas instead of Tomas, Lopez instead of Lopes – can result in missed or incorrectly identified records.
Let's dissect the applicant's name and the impact it can have on criminal record searches.
First and Last Names
The First Name and Last Name are primary identifiers when searching for a criminal history. Therefore, entering the applicant's legal name correctly and completely is essential.
Consider your applicant Thomas Patrick Johnsen, DOB 7/1/1973. He has a clean record and has remained slightly ahead of candidate #2 throughout the interviews. The future would show that, if hired, he will move up through the executive ladder, retiring after 28 excellent years with your company, leaving unprecedented growth in his wake. But on his background screen, Thomas Patrick Johnson was entered. Mr. Johnson, who happens to have the same DOB, was convicted of criminal offesnses last year that would disqualify him for the position (if he were your applicant). Due to a lack of additional identifiers (such as SSN) on the record, you receive the criminal records for Thomas Patrick Johnson because that's what was ordered. Disappointed, you leave a message for Thomas, aka would-have-been-best-employee-of-all-time, to let him know you can't hire him. (As required, you provided Thomas with a copy of his report when taking Adverse Action. Unfortnately, Thomas did not read the report you provided him and, therefore, did not notice the error. It remains forever unrealized.) Your company does OK with your second pick, but just imagine what Thomas Johnsen could have done!
Bottom line – never assume an error will be OK. This goes for Date of Birth, SSN and anything else you provide on the background check request.
Hyphenated Last Names
Take note when entering a hyphenated last name. The best way to submit a hyphenated or compound last name is by providing the exact legal last name, for example as it appears on the applicant's SSN card or Driver's License. This is most likely how criminal records will be filed, but keep in mind crimes committed and filed under only one name may not be found if that name is not requested.
Middle Names
The middle name has great purpose, most commonly as an additional identifier and especially for common names. There's probably more than one John Smith out there, born on March 26, 1951, living in Cuyahoga County, Ohio… but John Fiore Smith? Middle initials are helpful, but full middle names are seriously awesome!
Alias Names
As you can see, minor typos can seriously impact your search results. Now consider maiden names, changed names, nicknames and other aliases under which criminal records may be filed. Would you expect the same impact from a completely different name? Of course! Keep alias names in mind for your professional verifications, as well – a college degree earned under a maiden name can't be found if we're searching a married name.
Related article: Beef Up Your Background Screening Program – Part 1: Criminal
How to get better results from the name entered:
Here are some solutions to consider (beyond double checking spelling before submitting):
Use our online consent form. The applicant enters all their information; they are more likely to notice a typo. You save time and don't have to decipher their handwriting.

Upload your paper consent form every time. If a red flag is noticed or if our researcher has a question, we have the consent form as a reference. This way it's also readily available if required for a particular service.

Include middle names or initials whenever available.

Call us for a brief discussion about your background screening packages to see if there is any room for improvement.
What should you do if you notice an error after submitting your request?
Contact us right away! (I like it when great service is so simple!)
In Conclusion
It's easy to underestimate this small, but critical, piece of a background screen. Always double check your work (or your applicant's if you're using our online consent). Taking appropriate steps to ensure all information submitted with your background request is accurate will give you peace of mind and confidence when making your hiring decision.
What safeguards have you set in place to assure data entry accuracy? What did you find revealing in this article? Don't forget to comment and share!
Choice Screening is dedicated to providing you with the best results possible. Let's talk about any background screening questions you may have!