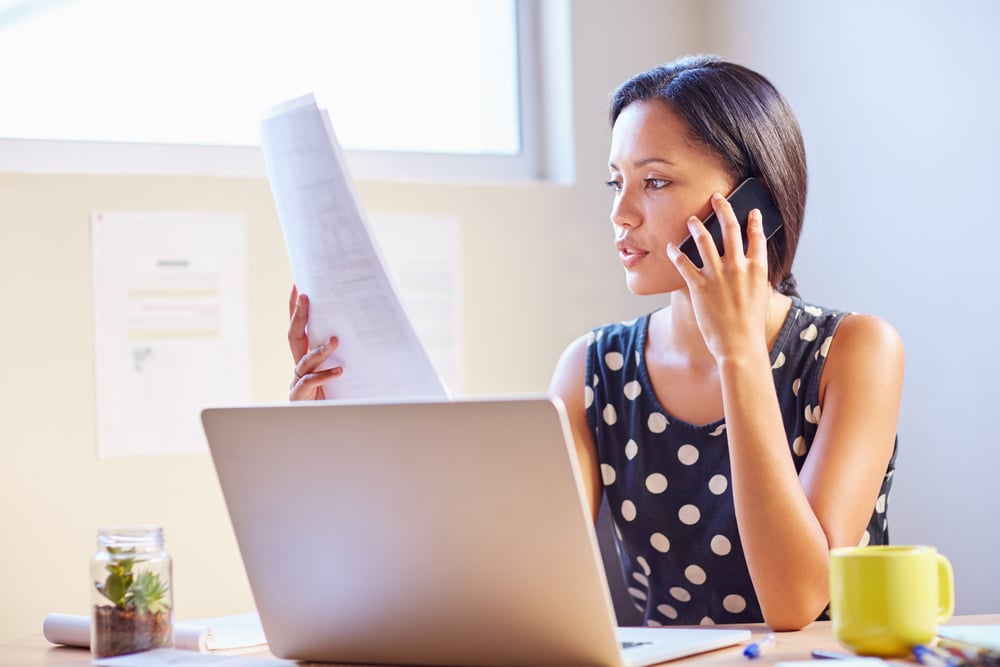 How to Select a Pre-Employment Background Check Provider
Selecting a background screening company (also known as Consumer Reporting Agency or CRA) can be difficult process. By selecting an industry leading CRA like Choice Screening you can benefit with budget friendly background checks, FCRA compliance services, time saving solutions, ATS partnerships, exceptional service, and more. We have gathered a list of best practices a CRA should maintain to help you in your selection process.
PBSA Accreditation
Background Screening accreditation is widely recognized as the professional standard for CRAs. To become accredited, consumer reporting agencies must pass a rigorous onsite audit of its policies and procedures as they relate to six critical areas: consumer protection, legal compliance, client education, product standards, service standards, and general business practices.
Choice Screening is Accredited through PBSA (Professional Background Screening Association) because of our high standards for background checks, compliance, client education, technology, security, and professionalism.
FCRA Compliance
The Fair Credit Reporting Act or FCRA governs background screening and how employers and CRAs can use the information. It is imperative to remain FCRA compliant in order to mitigate risk to your company and potential lawsuits.
Choice Screening understands that staying informed and remaining compliant can be a difficult task. Which is why, we take the time to educate our clients and keep them informed on compliance changes, news, and updates. But we don't stop there, we provide you with the solutions you need in order to perform your hiring tasks in a compliant fashion. Solutions such as adverse action letter services, compliant online consent forms, and more…
Timeliness
Not all CRAs are equal when it comes to turnaround time. Slower CRA's turnaround times can be upwards of 3-4 weeks with an average of 2 weeks. A quick turnaround time can be the difference between hiring your top candidate or missing out because they received another offer…sooner.
Each Choice Screening background check requested will be returned within a timely manner. Usually within 24-72 hours depending on the searches requested. Real-time status updates are viewable on the Choice Screening app under each applicant's report. An estimated day/time of completion can also be obtained by contacting our team.
Integrations
Employers not only have a choice of who to hire, but how their background checks are run. Background screening integrations on Applicant Tracking Systems (ATS) have become increasingly popular due to improved user experiences, streamlined processes and the ability to communicate immediately.
Employers will also find that integrations, like that of Choice Screening's, help aid in improving hiring processes and eliminate the need to juggle multiple platforms.
Products
A CRA should offer a combination of criminal searches with broad jurisdictions, narrow jurisdictions, searches based on address history, and alias names. As well as supplemental searches such as federal criminal, civil records, verifications, MVR, drug testing, credit checks, and more. A CRA should offer other services beyond the background check such as post-hire services like rescreening programs, workers compensation searches, and E-Verify/Form I-9 services.
Choice Screening not only offers all the diverse products above but so many more. We offer packages that provide the best solutions to our client's needs, and they are the best the industry has to offer. View our full suite of services here.
Service & Communication
FCRA Compliance, industry news, changing regulations, product selection/packages, and customer service are a few of the most important reasons of why good communication is essential.
From the start, Choice Screening's approach is consultative. Our goal is to meet both your budget and background report expectations, we listen to your needs and provide honest recommendations. Every day, our focus is expediency, accuracy, and communication. We understand how delays can impact your ability to hire top candidates; and how easy-to-use reports can help.
In the long term, our focus is building a relationship with you. We make ourselves available, provide informative resources and help you navigate through products, reports, and adjusting your background screening to meet your changing demand.
If that wasn't enough, we also keep you informed on industry changes through our informative blog, email notifications, and social media (Facebook, LinkedIn, Twitter).
Security
Information and data security should be of the upmost priority to CRAs. It is critically important to protect unauthorized access from internal and/or external threats.
Choice Screening is committed to the safety and security of personal information. We utilize a combination of online and offline security technologies, procedures, and organizational measures to safeguard consumer information. We restrict general access to our infrastructure to very specific access methods for authorized personnel and employs multi factor authentication for authorized personnel. We utilize private, multi-layered firewall protected network with our data encrypted and protected with geo redundancy. Check out Choice Screening's Privacy and Data Security Policy for more information.
Candidate Experience
In today's tight labor market, it is more important than ever to distinguish yourself above all other companies in order to attract and retain top talent. There is nothing more irritating than a slow and strenuous hiring process. If another company's process is quicker, simpler, and pleasant, then your top candidate will happily abandon your offer. Leaving you in a less-than-ideal situation with a talent pool of second choices.
That's where we come in. By teaming up with Choice Screening, employers will improve practices, save time, and gain support during their strategic decision making. Creating an improved, efficient, and satisfying experience for not only your applicant, but for your staff as well. Check out some of our time-saving and powerful solutions here.
Why Choice Screening?
Making informed decisions doesn't happen by chance. Our background checks help fill the gaps between the resume, the interview, and the applicant's actual history. Between navigating FCRA regulation, uncovering the fastest way to reach reliable and complete records, and dedication to ongoing education and training, Choice Screening exceeds industry standards. Professional background checks require experience, thorough regulatory knowledge, and understanding what client's need.
Choice Screening provides more than a quality background screen. We know our clients expect unsurpassed services through personal attention and fast response to inquiries from a knowledgeable and experienced team. Contact Us and experience The Choice Difference!