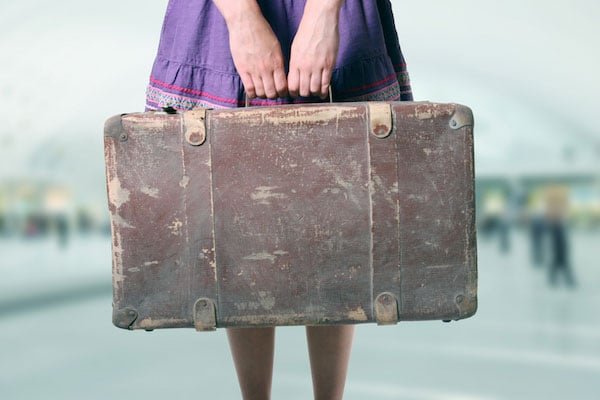 Have you ever wondered why Choice Screening asks for your applicant's current address if you're ordering a service that produces address history?
This very important piece of information can make all the difference in the quality of your reports.
Addresses listed on a background screen report are reliable but not 100% for a variety of reasons. Let's discuss this as well as why entering the current address information is so important.
Where Address History Comes From
When you order a background screening report that provides address history, you are accessing a variety of databases to which companies voluntarily report your applicant's address. A list of address history can be reported through credit applications, services such as cable and trash, or magazine and newspaper subscriptions.
Sometimes, specific criteria is met before reporting an address, such as missing a payment. Address history may not exist for young individuals (how many credit cards can someone have before their 18th birthday?!) or those with limited credit history.

Why a Current Address May Not Show Up on a Background Report
Considering the above, there are a few reasons the current address may not come back on the address history; all center around the fact that reporting is voluntary. What if companies using the current address haven't gotten around to reporting it yet? What if the applicant recently moved and, again, the address has not been reported? Alternatively, what if the one company who did report had a typo and that zip code is in the county next to the one your applicant actually lives in? (Meaning, search the wrong county = don't find the records.)
These are only a handful of ways the current address may not show up, or show up correct, on an address history list. By providing this information yourself, you're guaranteeing we have it for our search.
Why You Should Care
Recent criminal activity is arguably the most important component of a background screen; consequently, the current address is the most important to search! According to many ban-the-box regulations and the EEOC's individualized assessment recommendations, employers should consider how long ago criminal activity occurred, among other factors. It is reasonable to conclude that if individualized assessment and ban-the-box proponents both encourage giving weight to these recent incidents, you should do just that… but you have to make sure you search for it, first!
Getting Better Results through the Current Address
We've considered where address history comes from, why this may or may not come back on the report, and why the current address is so important.
What is the advantage to taking extra time to provide a complete current address on all your background check requests? You will get better results. Here's how we use current address:
Ensure we are searching the place where the most recent criminal activity has occurred.
Since the applicant is trying to get a job, they will need to give you their address for a variety of reasons, not just a background check. It's going to be tough to lie about this one in an attempt to cover up a criminal past.
It's a backup in case there was a typo in their reported address history.
Young applicants and those with minimal credit history may not have an address history available, leaving the only searchable address the current one.
If we need the address and it's not provided, we have to get a hold of you inevitably delaying the search.
It's readily available if the applicant requests a copy of their background check or if a copy needs to be provided because you are taking adverse action.
In case these reasons weren't quite enough:
We can use address history as an identifier when other, more common, identifiers are unavailable or suggest we need to dig deeper to verify a criminal record.
Taking Time for the Little Things
You're probably familiar with the importance of the applicant's name and how it is used in a background check. Entering a name – you're always going to enter it on every search so making sure it's correct comes with the territory! Entering the address takes a little longer… but is nearly as important!!!
One of the most difficult but arguably most important parts of the background check is the criminal history search. We run criminal history to avoid negligent hires, protect our business and increase safety in the workplace. Without providing the current address, you run the risk of missed recent criminal records by not searching that county at all or because of unavailable identifiers.
Include the address and double-check that it was entered correctly on all of your searches. It's like how smelling the roses make you smile, so will greater confidence in your background screening results!
Choice Screening emphasizes compliant, comprehensive and accurate background screen results. Do you have questions about improving your searches?