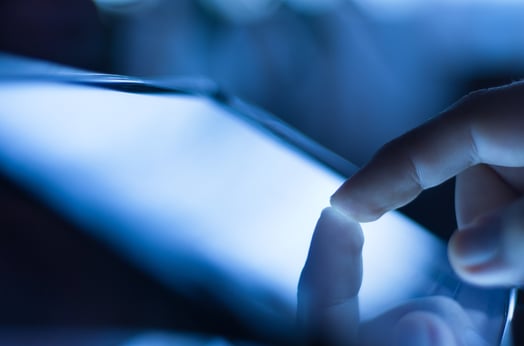 Employers not only have a choice of who to hire, but how their background checks are run. Background screening integrations on Applicant Tracking Systems (ATS) have become increasingly popular due to improved user experiences, streamlined processes and the ability to communicate immediately. Employers will also find that integrations, like that of Choice Screening's, help aid in improving hiring processes.
What should you know about Background Screening on an ATS?
The use of background screening integrations has become standard for employers when running a background check. But not all are created equal. Here are some factors to consider:
Usability: Does the ATS profile align with your organization? Is the application user-friendly? Can you envision how it could work for your team?
Flexibility: What changes can be made within the ATS's constraints that will make it easier to use for your team?
Integration: Will a background screening integration streamline your current process?
Recommendations: Is the ATS endorsed by your network and your CRA (Consumer Reporting Agency)?
Background Screening Integration Benefits
Use of a Background Screening Integrations helps your team:
Save Time

Reduce Errors

Improve Time-to-Hire

Enhance the Candidate Experience

Simplify Hiring Processes

Review Results Real-Time

Eliminate the Need for Multiple Logins

Reduce Administrative Burden

Maintain Consistency

Remain Compliance Through Built-In Features
It's Time to Start Screening Your Candidates on an ATS!
Options are seemingly endless when you must pick an applicant tracking system, let alone using them to make a hiring decision. The variability between ATS systems can make your hiring decisions easier, faster and with more useful information…or unnecessarily challenging to manage. When you select an ATS, a clear understanding of your needs and expectations will help facilitate a more productive conversation with your prospective partner.
Meet Our Strategic ATS Partners

Avionté is a leader in enterprise staffing and recruiting software solutions, offering innovative end-to-end technology solutions to over 900 customers and 25,000 users throughout the U.S. and Canada. Avionté delivers a robust platform for clerical, light industrial, IT and professional staffing firms to maximize profits and boost productivity. Learn More

Bullhorn is the global leader in CRM and operations software for the recruitment industry. More than 8,000 staffing companies worldwide rely on Bullhorn's cloud-based platform to drive sales, build relationships, and power their recruitment processes from end to end. Headquartered in Boston, with offices around the world, Bullhorn is founder-led and employs more than 800 people globally. To learn more, visit www.bullhorn.com or follow @Bullhorn on Twitter. Learn More
Cornerstone, a leader in human capital management helps companies gain a competitive edge. Leverage the cloud based platform to recruit, develop, and manage your workforce. Cornerstone was voted Fortune's Best Workplaces in Tech and Gartner's Leader in Talent Management. Learn More

Greenhouse Software is the fastest-growing enterprise talent acquisition company. Thousands of the smartest and most successful companies like Cisco Meraki, Time Inc., and Airbnb use Greenhouse's intelligent guidance to design and automate all aspects of hiring. Greenhouse is on the Forbes Cloud 100, has been named #1 Best Place to Work by Glassdoor, and lives its mission that hiring great employees is a strategic business goal, and is ranked #15 in Crain's New York Best Places to Work 2017. Learn More

iCIMS is the leading provider of talent acquisition solutions that help businesses win the war for top talent. iCIMS empowers companies to manage their entire hiring process within the industry's most robust Platform-as-a-Service (PaaS). Built on the foundation of a best-to-market talent acquisition software suite, iCIMS' PaaS framework, UNIFi, allows employers to expand the capabilities of their core talent acquisition technology by integrating with the largest partner ecosystem in talent acquisition to help them attract, find, screen, and manage candidates. Offering scalable, easy-to-use solutions that are backed by award-winning customer service, iCIMS supports more than 3,500 contracted customers and is one of the largest and fastest-growing talent acquisition solution providers. Learn more

JazzHR is a powerful, user-friendly, and affordable recruiting software that is purpose-built to help growing companies exceed their recruiting goals. JazzHR's best-in-class software replaces time-consuming and manual hiring tasks with intuitive software designed to help recruiters and hiring managers recruit and hire the right talent, fast. Learn More

Jobvite is leading the next wave of recruitment innovation with Continuous Candidate Engagement (CCE), a candidate-centric recruiting model that helps companies engage candidates with meaningful experiences at the right time, in the right way, from first look to first day. The Jobvite Platform infuses automation and intelligence into today's expanded recruiting cycle to increase the speed, quality, and cost-effectiveness of talent acquisition. Focused exclusively on recruiting software since 2006 and headquartered in San Mateo, Jobvite has thousands of customers including LinkedIn, Schneider Electric, Premise Health, Zappos.com, and Blizzard Entertainment. To learn more, visit www.jobvite.com. Jobvite was also named a leader in the "Forrester Wave for Talent Acquisition, Q3 2015," and a leader in IDC's MarketScape: Worldwide Modern Talent Acquisition Systems 2017. Learn More

NEOGOV provides a high quality and easy-to-use talent management system to service the public sector market. Serving over 6,000 organizations, the company's suite of solutions supports the entire employee lifecycle, automating recruitment, onboarding, training, and performance management. Customers say NEOGOV helps them save time and money, reduce paper processes, improve regulatory requirement compliance, increase employee productivity and engagement, and provide better services to citizens. More information at neogov.com. Learn More
Ready to start integrating? Contact us today!
This blog is informative only, be sure to consult with legal counsel for guidance on all employment issues.