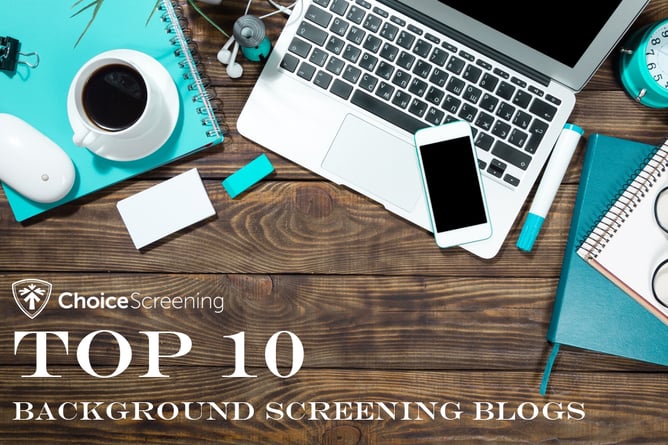 2021 was a great year for Choice Screening. A year of recognition, development, and education, of new laws and regulations, and of course, many informative background screening blogs. We've complied the 10 best so you can review and prepare your organization for better hiring practices in 2022!
No. 1 Court Delays and New Regulation Significantly Impact Background Checks
The background check industry has been under strain in the last 18 months with court delays at an all-time high. In 2019, COVID-19 raged through the country, shutting down normal business operations of most courts. Just when they started opening back up, new rules and regulations began to pop up that drastically impacted the background check process. Now, the new delta variant is sweeping through the nation, closing some courts, and limiting access to others, consequently slowing down background check times considerably. Let's dive into to why delays are occurring, and the impact on your hiring.
No. 2 Background Check Packages
Choice Screening's background checks are fully customizable. Our dedicated account advisors will work with you to create the background check packages to help meet your needs. Choice Screening has over 30 products and services for you to choose from!
No. 3 First-Time Candidate and Minor Background Checks
No doubt, you are probably an expert on background screening applicants with previous job history, applicants at the age of majority, and applicants that have experience in the marketplace. But what about background screening minors, first time candidates, or recent grads? Find out what a background check will reveal for those applicants.
No. 4 Changes to the NYC Fair Chance Act
On July 29, 2021 The New York City Human Rights Local Law 4 of 2021 amended the NYC Fair Chance Act with an aim to provide further protection for candidates with criminal history on their background check. This will affect the way you hire and background check prospective candidates. The New York City Human Rights Commission enforces the NYC Fair Chance Act and has provided new guidance on the background check process.
No. 5 Insurance Background Checks
Insurance carriers must assess the risk of each applicant during the underwriting process. Does the applicant have criminal history that may affect their approval? Does the applicant have debts or current bankruptcies that would conclusively alter the decision to cover? Insurance-specific background check products help carriers determine risk and ultimately accelerate the underwriting process.
No. 6 Tips for Preventing Burnout
Here at Choice, we have a passion for superior service, and accurate background checks. With such high standards of excellence, our team utilizes the following tips to prevent burnout.
No. 7 OIG Search
The Office of the Inspector General, or OIG, is essential for healthcare employers. But, do you know how this search fits into a comprehensive background check, who to screen and when? OIG stands for The Office of Inspector General, which is part of the U.S. Department of Health and Human Services (HHS). OIG has over 1,600 investigators and auditors with centers throughout the nation. An OIG Search identifies individuals or entities that have been excluded from participation in Medicare, Medicaid or other federal healthcare programs.
No. 8 Three Background Check Challenges Organizations Face
With each year, comes new difficulties that organizations encounter in the hiring process. There are currently 3 challenges that most companies face when conducting background checks: turnaround time (TAT), accuracy, and service. Choice Screening's team of experts have created solutions and enhanced hiring processes to answer each of these challenges. We strive to ensure our clients are getting the best background checks backed by the best service, TATs, and accuracy in the industry!
No. 9 The Cost of Hiring New Employees (Infographic)
What is the cost of hiring a new employee? From advertising, interviewing, screening, to hiring and training there are a lot of factors that can add up quickly. Not to mention the risk of negligent hiring, loss of productivity, cultural impact, and current employee engagement due to high turnover. The exact cost of employee turnover is hard to pinpoint, but it is something organizations need to manage.
No. 10 Background Check RFP Best Practices
Your organization has decided to put out a Request for Proposal for Background Screening Services. But where do you start and what questions do you ask? Here are a few tips on how to prepare and write an RFP for the background screening industry.
Need help with your hiring practices in 2022? We've got you covered...contact us to speak with on of our background screening experts.