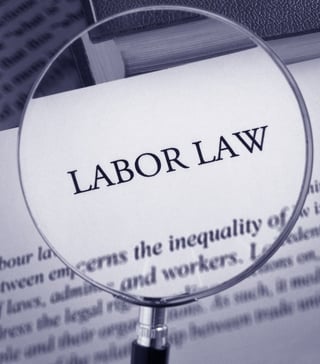 It can be extremely arduous to stay current on new employment laws and regulations. Here at Choice Screening, we do the hard work for you and aim to keep you educated on these unpredictable legislation changes. Among the many changes, Salary History Bans are gaining traction and popularity. Here is the latest…
California: Assembly Bill No. 168 was signed into law by Governor Jerry Brown on October 12, 2017 and became effective as of January 1, 2018. It requires employers to provide a pay scale to the applicant, as well as prohibiting them from inquiring into an applicant's salary history.
Delaware: House Bill 1 was passed June 6, 2017 and signed by the Governor on June 14, 2017 with an effective date of December 14, 2017. Under this bill it is unlawful for an employer to seek salary history of an applicant prior to an employment offer, including salary based screening of applicants.
Massachusetts: passed legislation, "An Act to Establish Pay Equity" on 8/1/16 to be effective on 7/1/18. This legislation intends to end gender pay inequality by forbidding employers to require job candidates to provide salary history.
New York City, NY: Local Law No: 2017/067 was approved by City Council on April 5, 2017, signed into law by the Mayor on May 4, 2017 and effective as of October 31, 2017. This law prohibits employers from inquiring into an applicant's salary history and relying on salary history to determine compensation.
Oregon: Equal Pay Act of 2017 was passed on May 22, 2017 and signed on June 1, 2017 by the Governor. It prohibits discrimination of salary on any protected class and prohibits employers from inquiring of an applicant's salary history. The majority of the requirements of this new Act will become effective as of January 1, 2019.
Philadelphia: Salary History Ban Legislation passed on December 8, 2016, and Mayor Kenney signed the bill to amend the City's Fair Practices Ordinance on January, 23, 2017. It was set to become effective on May 23, 2017 but enforcement was paused due to an opposing lawsuit. The legislation prohibits employers from inquiring into a candidate's salary history.
Pittsburgh: passed Bill No: 2017-1121 on January 24, 2017, signed by the city's mayor on -January 30, 2017. This legislation forbids the city from inquiring into an applicant's salary history, or even considering it during the hiring process. Please note this only applies to city job applicants.
Puerto Rico: "Puerto Rice Equal Pay Act (No. 16) was signed by Governor Rossell on March 8, 2017 which limits employer inquiry into applicant's salary history unless volunteered or already negotiated.
San Francisco: Parity in Pay Ordinance legislation was passed on July 11, 2017, and signed by Mayor Lee on July 19, 2017. Implementation of the new law and enforcement will begin on July 1, 2018. This new ordinance bans employers from inquiring into applicant's salary history, using salary to determine employment, and prohibits employers from divulging an employee's salary without prior permission.
Keep in mind these are summaries only, not inclusive of all aspect of the legislations. It is not meant to represent legal counsel so be sure to obtain qualified and legal advice to ensure your compliance.
Still have questions? Contact Us or Subscribe to our Blog and stay informed!