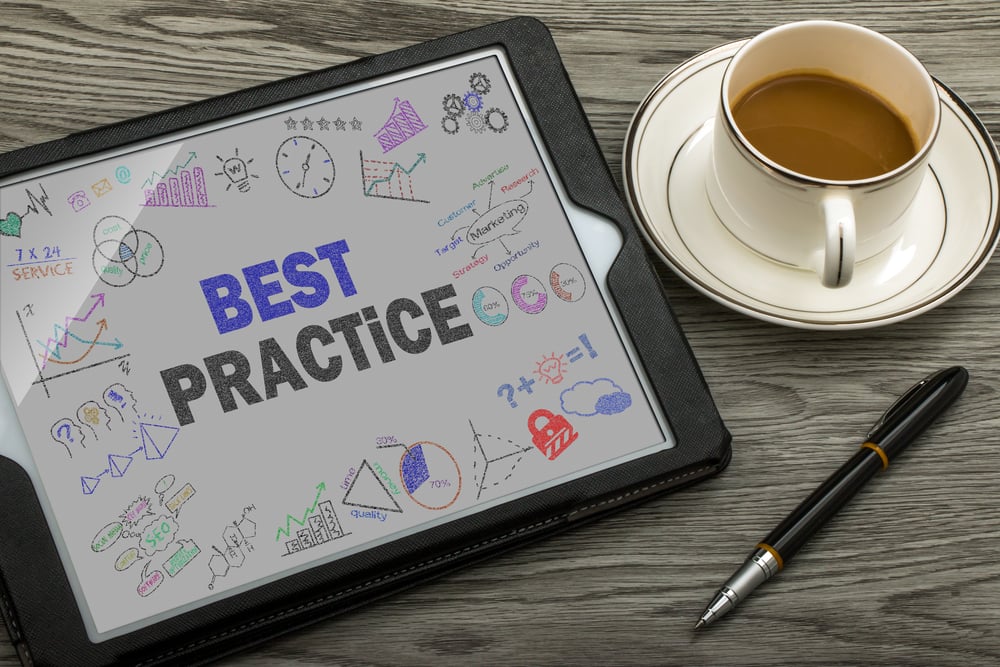 A Practical Approach to Guide You Through the Process
Whether you've been using background screens for years or are new to the process, a practical approach to professional background screening is useful. Your first step in finding the right background screening process is to know what you need. This will help you:
determine products that are relevant,
define your necessary search scope, and
set your expectations!
You may also find it useful to write down the steps you take to hire an employee – from first receipt of the application through the point of hire. Because we also offer onboarding products, such as online Form I-9 and Workers Compensation, include what you do the first few days an employee is hired.
Lastly, think about what you want to keep in house and what you'd prefer to send to the professional background screening company (also known as Consumer Reporting Agency, or CRA). Talking through all this may identify some gaps that you didn't realize you had.
DETERMINE YOUR PRODUCTS
There are a lot of products available to employers – the list can get a little overwhelming. Here's some of the most common categories for employment background checks:
Court searches for criminal, civil and federal cases
Verifications for employment, education and professional licenses
Driving records
SSN verification and address history
Medical Sanctions
Credit Reporting
In addition, you can select from compliance-support products, drug and alcohol testing and online Form I-9. Think about your current process and what you take into account when evaluating an applicant to focus your attention.
DEFINE YOUR SCOPE
What determines scope is greatly based on the type of search. For example, criminal records have the greatest number of options but have the most reporting restriction. There are also pros and cons to consider. Wider scopes provide more information but may result in delays. Narrow searches could cost less or come back quicker, but they may omit information you would use in your employment decision.
Based on the products you need, discuss what you take into account when hiring – your preference versus what your industry requires versus what the laws permit.
SET YOUR EXPECTATIONS
Clear expectations are almost important as the search, itself. What does "fast turnaround" mean to you? Do you need to meet certain regulatory standards? Are you exempt from laws that commonly restrict other employers? What is your budget? Especially when it comes to criminal records, it's important to talk about the limitations and benefits of the various searches. It may seem like a lot, but it will be worth it in the long run!
MEETING COMPLIANCE STANDARDS
CRAs like Choice Screening are very familiar with federal regulation under the FCRA, which inherently helps keep you compliant. However, it is important to understand FCRA requirements for yourself in addition to other legislation and guidelines that could impact what products you can run, what information you can use to make a decision and how you need to proceed with making decisions.
As an end user of the background report, it is your responsibility to make sure your operations adhere to all applicable laws. To make all the variables easier to manage, break them into three categories: Comply, Monitor, and Guide.
Comply - All laws including FCRA, local and state laws and case law must be considered when you use a background report to make decisions. Regional laws, especially, can change frequently and typically follow trends established by what you should monitor.
Monitor - Civil lawsuits and FTC/CFPB enforcement of the FCRA monitoring can help you avoid lawsuits and penalties. The former sets the direction that legislation tends to follow while the latter reinforces what is already established. Too often, employers are penalized for the same offense in repetition because (a) an offense is brought to the attention of plaintiff's attorneys and (b) employers don't identify the same offense in their own process.
Guide - Although the EEOC doesn't have any enforcement power when it comes to background screening, it does set guidance for employers to follow, such as Individualized Assessment. Failing to consider such guidance could increase vulnerability to expensive discrimination allegations – and make accusations harder to defend.
BUDGET
Know the various factors that could impact the cost of your searches. On the surface, it may seem easy to calculate your budget: divide how much you have to spend on your background searches by how many people do you anticipate hiring and you know what your average search can cost. But, it's never that easy! Several factors could impact the cost of each search – many of which have pluses and minuses on both sides.
Applicant Demographics - If your applicants all hail from New York, NY, you will frequently pay one of the most expensive court fees in the US. Similarly, if your applicants tend to live outside the US, you may run into frequent international searches. Take into account your applicant pool and general demographics so varying costs don't surprise you.
Scope - Search scope could result in additional gaps, greater coverage, additional delays or faster results - it completely depends on the search. Openly discuss scope with your Account Executive in terms of what you need versus what you can expect in the report. Some searches, like an employment or education verification from 20 years ago is going to be a dead end – in other words, an unnecessary expense.
Industry Regulation - If you have industry regulation, make sure it's discussed with your Account Exec. For example, some state education departments require criminal searches in the current state of residence as well as all counties in the past seven years.
WHY CHOICE SCREENING?
With almost two decades of experience, Choice Screening is an established and trusted resource in background screening. To date, there are thousands of background screening companies to choose from. The Choice Difference is found in the intangibles that can't be duplicated by anyone else. Including extremely quick service response. At Choice Screening you always talk to a human. We have also diligently built technological advancements to enhance turnaround times. As a result of our commitment, many products ordered are integrated directly into our proprietary system, allowing results to flow immediately to the user for review.
KEY TAKEAWAYS
Decide what you are looking for in your background checks, your expectations, scope and service needs.
Confirm you are meeting all compliance, industry and legal standards; seek appropriate advice.
Determine your budget and use strategies to keep it in check.
Remember the Choice Difference: background screening you can trust!
As part of any good hiring strategy, partner with a background screening provider you can trust, stay informed, and do not forget to consult legal counsel. Please note: this blog is not all-encompassing and not meant to provide legal advice.