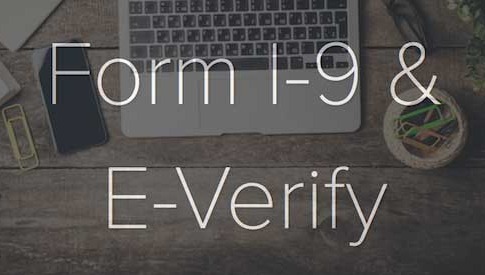 Recently, USCIS announced the newest version of the Employment Eligibility Verification, Form I-9. As of January 31, 2020, employers should begin using this form, though employers may continue to use the previous form until April 30, 2020 to allow for business practices to be updated. The new version date of the form is 10/21/2019. Puerto Rico employers may use the updated Spanish version.
What changes were made to the new Form I-9?
Due to name changes to the countries of Eswatini and Macedonia, North; the Country of Issuance Field in Section 1 was updated.
Modifications were made to the form instructions and include: changes to authorized user, clarifications for acceptable documents, updates to the process, and updates to the DHS Privacy Notice.
For more information please visit the USCIS site or contact Choice Screening.
Did you know Choice Screening has a Form I-9 Management Tool?
Choice Screening Form I-9 Comply™ helps you verify employment eligibility with confidence and efficiency through this online application.
After an offer of employment has been made and accepted, employers are responsible to complete Form I-9 with their new hire. An increasing number of employers are opting to use E-Verify as a supplement to Form I-9, either as required by law or voluntarily. That's why Form I-9 Comply™ is fully integrated with E-Verify and meets all compliance standards - from security to audit trails!
Secure online Form I-9 management with E-Verify integration
Virtually eliminates the #1 reason for fines during an audit – Form I-9 errors and omissions
Fully compliant and easy to use
Isn't it time you streamlined all of your hiring practices. Contact Us for more information and to get started.
This blog is not all-inclusive. We cannot act as your attorney, so make sure you're consulting with a qualified employment attorney.