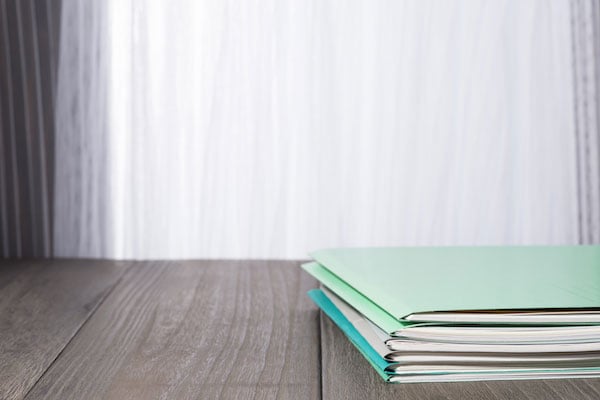 Your applicant just told you something was incorrect on their report. Is it true or are they just trying to get the job? How do you make sure? What should you do next?
As background screening becomes increasingly commonplace as part of the hiring process, more and more applicants are requesting a copy of their results, a right under the Fair Credit Reporting Act (FCRA).
Not only can applicants remember getting pulled over three years ago on Route 30 outside Mansfield, Ohio (just past the prison used in the Shawshank Redemption – it's very distracting!), but they can also identify any inconsistencies: criminal records that were not properly updated within the court's files.
Regardless of where the incorrect information lies, it is important to ensure records are accurate for this and future background checks. Even with all the technology out there, the information can contain errors because, after all, the computer has that info because a human entered… or a human wrote it down on that small town's hard copy criminal record file. Consequently, during the Adverse Action process a dispute form is sent along with the additional required material to easily allow applicants to dispute inaccuracies.
Here's a summary of the Dispute and Reinvestigation process along with some details about each step:
Your applicant lets you know something is incorrect on their report. Regardless of whether or not this item impacted your decision to hire, the applicant has a right to request a reinvestigation to have the information corrected.

You will then provide your applicant with the Dispute Form. If you don't have one handy, let us know and we'll send you one. Tell them to be as explicit and detailed as possible!

Your applicant will send Choice Screening their completed and signed Dispute Form, initiating the dispute process. If they have any supporting documentation in hand – a letter from their attorney stating the identified record was expunged, for example. It is extremely helpful to provide this along with the Form.

Once received, Choice Screening's researchers will begin investigating the items identified as incorrect by the applicant. We will access the files where the information was retrieved, follow up with necessary parties, and ensure records are updated appropriately (or confirmed as already accurate). Reinvestigation research can take approximately 1-4 weeks; we work to get you a revised report as quickly as possible. Just as each case is unique, the time it takes to reinvestigate correlates similarly.

After our researchers complete their reinvestigation, we send you and your applicant a copy of the report. This lets you know what changes were made or what information was confirmed as accurate as reported. Your applicant will also receive a copy of the completed reinvestigation.
Cost
There is never a charge when a Consumer Reporting Agency reinvestigates information on a background screen in correlation with a dispute – ever. The FCRA does not permit agencies to charge for a dispute investigation. It is important to ensure information provided on a report is accurate and up to date – big or small, impactful on the hire or not.
Turnaround time
Although it's mentioned above, it is important to reiterate that all cases are different – sometimes the seemingly complex are incredibly simple and vice versa. Providing as much supporting information as possible as well as a clearly and thoroughly completed Reinvestigation From has great impact on our research. Keep this in mind when you and your applicant are waiting on reinvestigation results.
Reinvestigations are tied in with Adverse Action… don't miss our blog on this topic. (Especially because of the increase in class action lawsuits resulting from Adverse Action non-compliance!)
Choice Screening wants to ensure you have the tools and information to help you manage your background screening process. Do you have any questions?