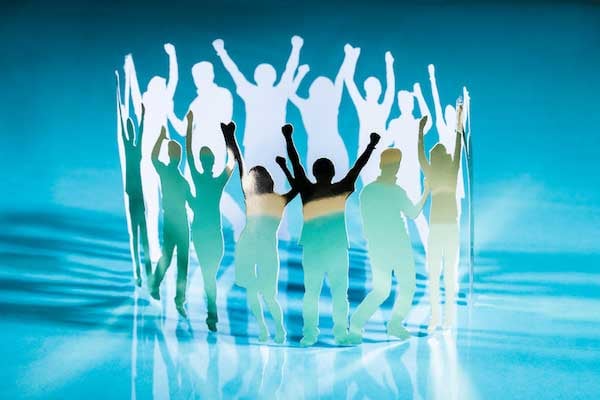 On August 10, 2016, Colorado employers will have one less requirement when hiring new employees – the Employment Verification Affirmation Form.
Along with Gov. John Hickenlooper, the Colorado state legislature recognized the mandate was redundant to Form I-9. They even admitted the additional administrative burden has done nothing to prevent unauthorized employment.
For those located in Colorado, the form is still required through August 9 on all new hires, and employers must continue to retain historical documents in accordance with the law while it was active.
Just think... on August 10 you'll have a few more minutes of your life back every time you hire a new employee. Yippee!
Variations throughout the US
Colorado is not alone in its additional legislation to the federally required Form I-9. Several states and jurisdictions have enacted laws including both Form I-9 and E-Verify.
For example, let's look at Texas, E-Verify, and the executive order issued by Gov. Rick Perry in 2014.
Federal law requires use of E-Verify to electronically verify employment eligibility in specified industries or when employers operate under federal contract with a FAR clause. Texas is one such state.
On December 3, 2014 (effective immediately) Gov. Rick Perry issued an executive order that required E-Verify for those with contracts under the governor's oversight. Although this did not affect all employers in Texas, its rather broad and immediate impact did not go unnoticed.
Nearly half the country has enacted laws either statewide or in certain counties. At least seven (Alabama, Arizona, Georgia, Mississippi, North Carolina, South Carolina and Utah) require E-Verify on all employees to varying degrees, as opposed to specific sectors.
In case you're wondering, Colorado is still on the list. The state maintains E-Verify for contractors with state contracts and will continue to do so.
State & Local E-Verify and Form I-9 laws: What you really need to know
Penalties for violations on Form I-9 and E-Verify at the federal level have jumped. As of August 1, 2016, the highest penalty was increased $16,000 and can result in up to 2 years in prison for criminal violations.
Each state and local law has its own penalty structure in addition to federal laws/penalties. Precise understanding of the law, what it covers and excludes, and what puts employers at risk is key to avoiding penalty during an audit.
In order to clearly understand and apply the law, it is vital employers keep close tabs on legislation internally and through legal counsel. Keep in mind, violations are rather easy to spot for an auditor.
Conclusion
Our home state of Colorado recognized (and admitted) that the Affirmation Form was burdensome and didn't achieve what it set out to do. They eliminated it.
When nearly half the US has legislation beyond existing federal requirements for Form I-9 and E-Verify, employers must remain on their toes to avoid fines and penalties. Keep up with shifting laws, anticipate changes by monitoring trends, and be certain your legal advice comes from an attorney.
Auditors most often identify finable offenses based on technicalities. Choice Screening's online Form I-9 ComplyTM uses a 120-point error checking algorithm to virtually eliminate errors and omissions. Do you know if you are at risk?