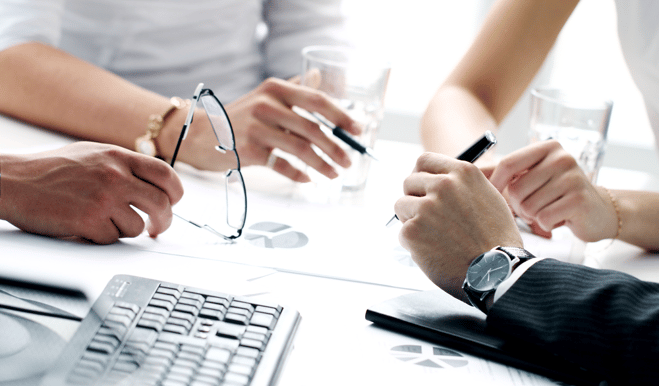 With each year, comes new difficulties that organizations encounter in the hiring process. There are currently 3 challenges that most companies face when conducting background checks: turnaround time (TAT), accuracy, and service. Choice Screening's team of experts have created solutions and enhanced hiring processes to answer each of these challenges. We strive to ensure our clients are getting the best background checks backed by the best service, TATs, and accuracy in the industry!
Turnaround Time
The average Choice Screening pre-employment background check will usually take anywhere from 24-72 hours depending on the services ordered. But not all CRA's (Consumer Reporting Agencies) are equal when it comes to turnaround times. A quick internet search reveals the average background check is returned between 3 days and 1 week! A fast turnaround time can be the difference between hiring your top candidate or missing out because they received another offer.
Are you waiting on a drug test to come back from MRO, or a call-back from a verification? Each search in the background check is reported upon completion and can be viewed in the report real-time. You do not have to wait until each search is completed to view the report! An estimated day/time of completion can also be obtained by calling or emailing our team.
If you are not working with a background screening integration, you are probably spending too much time hiring each applicant. Background check integration users can initiate, track, view, and follow up on background check reports through seamless, single sign-on integrations. Therefore, streamlining the onboarding process by eliminating the need for multiple platforms or duplicate data entry. A background screening partner (like Choice) with multiple applicant tracking system integrations will allow you flexibility for future growth and development. Are you ready to create a more streamlined hiring process with one of our seamless ATS integrations?
Accuracy
Without an accurate depiction of an applicant, your organization can be at risk for: negligent hiring, increased attrition, bad hires, and endangering your current employees. Therefore, accuracy matters, and Choice Screening's accuracy rate is 99.99%!
Did you know? Choice Screening is accredited by the Professional Background Screening Association. To maintain accreditation, Choice Screening passes regular rigorous onsite audits, examining policy and procedure in six critical areas: consumer protection, legal compliance, client education, product standards, service standards, and general business practices.
Verified Matters! Our products and services are verified directly at the source by our FCRA certified team prior to reporting. So, you can rest assured that the background check reports are accurate each and every time!
Service
Customer Service is our top priority at Choice Screening. We are proud that our clients always talk to a human when they need assistance – no phone trees to go through, no virtual gatekeepers, and no robots! We do not outsource any of our customer service options, giving you access to a live, US-based, and FRCA-certified team member. Your time is valuable to us, which is why our average phone wait time is less than 30 seconds.
As a valued client to Choice you are assigned a dedicated account advisor. You gain direct access to your advisor for consultation regarding background check product selection, industry news, compliance guidance, and any other questions. We are your go-to experts for background check questions!
Are you ready to experience The Choice Difference?
This blog is not all encompassing and is not intended to be legal advice. We recommend you regularly consult with legal counsel regarding all employment regulations.