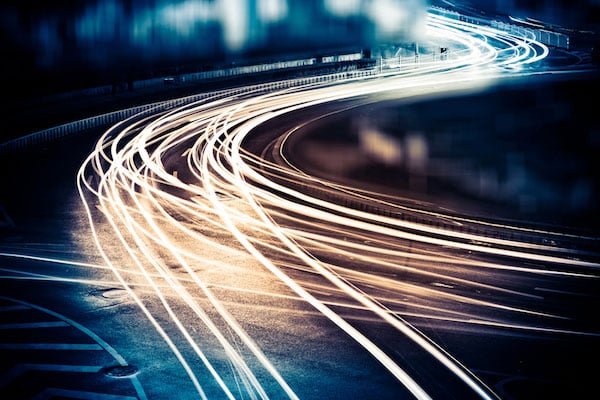 October 21, 2015. The day we've all been waiting for – when Marty and Doc Brown arrive in our present to help Marty Jr. avoid a criminal record.
What would their pre-employment background checks reveal? You'd have to think multi dimensionally…
Marty McFly, Jr. – Criminal Records
Saved by his time-traveling father, Marty Jr. avoids a 15-year stint in jail for robbery. Instead Griff Tannon and his gang are arrested and jailed for "reckless hoverboarding." Had Marty Jr. proceeded with the robbery, a conviction and sentence such as this could be used to influence an employment decision if current laws do not restrict use of the record. Employers should be aware of any Ban-The-Box laws that are currently in effect as the conviction may need to be directly related to the job at hand. Also, since Marty Jr. is only 17 at the time of the conviction, check with your attorney about using a juvenile record.
Marty McFly – Employment Verification
Marty's adult life takes a major career shift. Marty's foresight in avoiding the crash with a Rolls Royce in the 1985 Timeline, allows him to pursue his lifelong dream of becoming a successful musician. His resume, in this timeline, no longer lists his employment under Ito Fujitsu and his embarrassing job loss! Had he not avoided the crash, an employment verification would be very helpful in disclosing that he was fired for breaking company policy by letting Needles scan his card and is, consequently, not eligible for rehire.
Doc Brown – Employment and Education Verification
Dr. Emmett Brown's employment verification would be entrepreneurial… and quite interesting…
Blacksmith – 1885 to Present
Owned and operated successful blacksmith shop. Services offered include: horse & ox shoing, carriage repair, telescope repair, new teacher orientation and wake-up-juice tester. Successfully challenged and defeated Buford Tannen over a matter of $80.00 restoring peace to Hill Valley.
Inventor – 1955 to Present
Self employed inventor and student of many sciences. Achievements include: telepathy device fur use on dogs and humans (unsuccessful), flux capacitor (successful), DeLorean time machine (successful), and other such creations used to improve mankind (varying levels of success).
Nuclear Consultant – October 1985
Tasked with building nuclear weapon for Libyan terrorists. In full disclosure, the terrorists crashed into a photo stand after learning they only received an empty shell. Upon FBI investigation, the case was determined a clerical error. In an effort to remain resourceful and conserve available materials, the acquired plutonium had been used to power the flux capacitor thus making time travel possible.
After searching high and low, I came up empty in finding Doc's education background. As a result, I'd strongly recommend verifying anything listed on his resume with the respective institution to ensure achievement and diploma authenticity.
Biff Tannon – Criminal Records and Alias Names
In Hill Valley, Biff Tannon would probably have a clean criminal record, unless he was caught for the hit and run after crashing George's car. In 1973 he was charged with Murder of George McFly, but was found innocent. As this was an arrest only record (not a conviction) and nearly twenty years old, you would want to contact your attorney before using it to influence an employment decision.
Just for fun, let's use Biff's relatives as AKA's to search for criminal records as well! Buford Tannon would include his multiple homicides and attempted homicides from the 1880's… assuming court records survived the past century. As previously mentioned, Griff Tannon would have served time in 2015 due to the hoverboard incident.
The Chicago Cubs – Employment Verification
The Chicago Cubs ball club could list winning the World Series in 2015 on their resume. As one of the most unlikely teams to achieve post-season play leading up to the real 2015, it's eerily coincidental that baseball fans are currently watching the Mets vs. Cubs! Hey, if you're on the Cubs and you've just won the World Series, wouldn't you want to mention it everywhere you can??!
Hopefully you've enjoyed exploring would-be background checks for Biff, Marty, Marty Jr., and Doc!
Background Screening, if only single dimensional, is best left to the processionals so make sure you're working with someone you can trust!